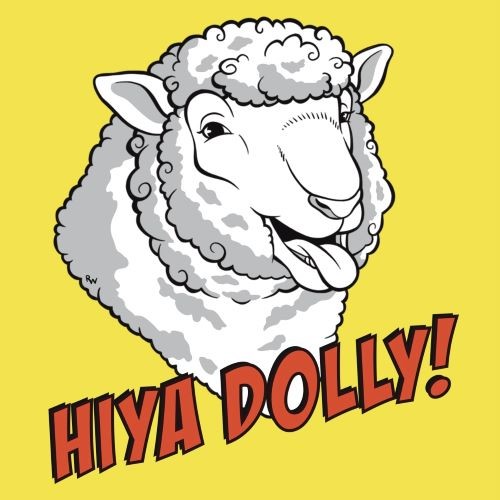 HIYA DOLLY! by Vince Licata
The astonishing Edinburgh tale of the world's first cloned animal
The true story of how a cute, attention-seeking lamb became the most famous sheep in history - the world's first cloned mammal. Created and born at the Roslin Institute outside Edinburgh. Dolly lived the good life. A worldwide celebrity who never left her farm. Mother to six lovely lambs. She changed biology forever and irrevocably changed the lives of all her human parents. Who were they? How did they do it? Where are they now? Come and meet Dolly and find out how to clone a sheep in this new play full of Dollified Scottish folk tunes, science, human drama and lots of woolly humour!
This new play with songs set to well-known Scottish folk tunes explores the science, human relationships, and public reaction surrounding the remarkable cloning of Dolly the sheep. It blends science, human drama, and comedy with a talking sheep!

5 - 27 August 20.00 (Except 14 Aug) Venue 53
Grand Theatre in theSpace @Surgeons Hall Nicholson Street EH8 9DW

Find out more here Book tickets here or on 0131 226 0000
Director Andy Jordan Music Direction Ciaran McGhee Designer Robbie McDonnell
Cast Mark Beauchamp, Jessica Donnelly, John Fagan, Alana Johnson, Justin Newell, Alice Wilkinson
Musicians Ciaran McGhee, Adam Smith, Sean Findlay (on 6,12,13, 20, 24, 26 & 27 Aug)

In association with SWINE PALACE THEATRE & LSU THEATRE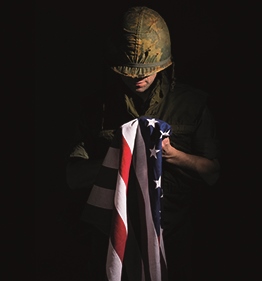 LEAVING VIETNAM
Jimmy was a war hero… until he came home
When Jimmy Vanderberg leaves the Ford factory in Detroit and volunteers to serve in the Vietnam War, he wants to prove himself a man. But after the war, Jimmy returns to a country more humiliated than grateful and feels abandoned by those he served. Years later, Jimmy is intoxicated by the Trump message 'Make America Great Again' but a chance visit by the son of a fallen comrade forces him to doubt his convictions.
Written & performed by award-winning actor-playwright Richard Vergette
Directed by Andrew Pearson
'Gripping and beautifully shocking insight into the lived experiences of a war veteran…
an extraordinary tour de force, both uplifting and devastating in equal measure'
TheReviews Hub
'Reminiscent of Arthur Miller...' NorthWestEnd.com
'Thought provoking and beautifully executed performance' Audience comment
theSpaceUK @ Surgeons Hall Venue 53 Nicholson Street EH8 9DW
Theatre Two 5 - 13 August 19.05
Theatre One 15 – 27 August 15.40
Book tickets here or on 0131 226 0000
Andy Jordan Productions is an independent production company committed to producing new work – plays, musicals and comedy, usually by new writers, in all forms and styles. We are driven by the desire to create quality work, of whatever nature. We also produce audio drama (Andy Jordan's radio drama work is internationally recognised and has received many awards) and online drama.
Find out about our past productions here
Contacts:
Producer Andy Jordan andy@andyjordanproductions.co.uk
General Manager Chris Corner chris@andyjordanproductions.co.uk